Abstract:
Nowadays, Horion Interactive Flat Panel has become the standard equipment for more and more enterprises' offices...
Nowadays, Horion Interactive Flat Panel has become the standard equipment for more and more enterprises' offices. In private enterprises, state-owned enterprises and foreign enterprises, we can see the Horion Interactive Flat Panel everywhere. Recently, Deliveroo, the world-renowned British food delivery giant, has purchased Horion Interactive Flat Panel for its office in Hong Kong, opening up a new way of efficient and flexible office.
Why Choose Horion?
The essence of an Internet company is efficiency. Deliveroo is known as the British version of "Meituan", focusing on mid-to-high-end delivery services for homes and offices, with fast being the essence of the business. This coincides with the efficient office concept pursued by Horion Interactive Flat Panel. By choosing Horion Interactive Flat Panel, Deliveroo has a simpler and more advanced working style and makes the office more elegant instantly. Horion Interactive Flat Panel has a stylish appearance, which perfectly integrates into the simple and modern office environment of foreign enterprises, and perfectly complements the enterprises' style.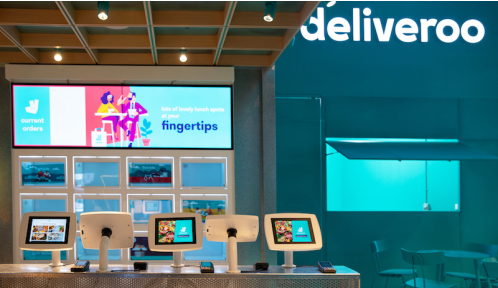 What Problem Does Horion Solve?
Nowadays, the conference scene is not only limited to the conference room, but extends to more diverse and flexible scenes. Deliveroo has used Horion Interactive Flat Panel in conference rooms and public areas, so that it can have a short and quick brainstorming session directly in the boss's office; or have a short kick off in the company's leisure area; it can also video conferencing with the British headquarter company at any time ... communicating with internal and external parties, breaking the limitation of office space and office distance, and greatly improving the efficiency of the company's conferences through the Horion Interactive Flat Panel.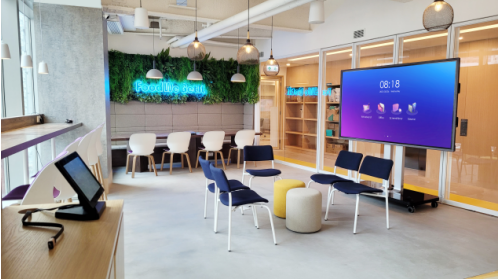 What Are the Office Advantages of Horion?
With a user-friendly operation interface and simple interaction experience, Horion Interactive Flat Panel has a wide range of scenario collaboration capabilities to speed up the entire conference process.
One-click booking a conference, no need to worry about the conference
Through the interactive flat panel centralized control system, we can book conferences online and connect different conference rooms with one click without running any errands.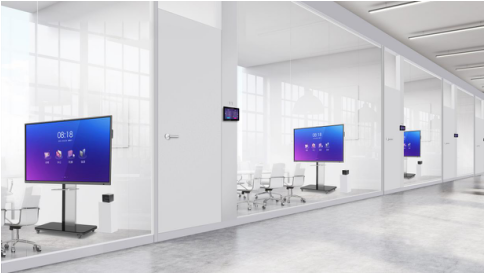 Write annotations on screen, write down inspiration at any time
From planning to perfecting the details of the solution, multiple people write on the same screen and collaborate remotely in real-time, and all inspirations can be seen on the "screen".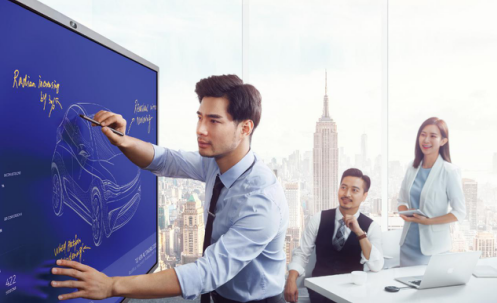 Save the content with one click and scan the code to take away after the conference
The written content can be saved locally or on a USB and can be taken away with a cell phone scan by using Horion FlyShare.
At present, Horion Interactive Flat Panel is also widely used in education and training, medical care, finance, real estate and many other industries. It is becoming the "wisdom role" of all walks of life, favored by the world's top 500 enterprises, bringing more and more people a more efficient new office experience.