Abstract:
Nowadays, intelligent collaboration has become a new trend in office working. How to hold a video conference in the new teleworking scene? ...
Horion and Huawei Cloud Conference Build a New Ecology of the Conference
Nowadays, intelligent collaboration has become a new trend in office working. How to hold a video conference in the new teleworking scene? How to make communication in different places really like face-to-face communication? Horion takes the Interactive Flat Panel as the basic platform, fully achieves the ecological cooperation of software partners, creates a "software and hardware integration" cloud video conference ecology, and links online and offline scenes of enterprise conferences.
Horion Cooperates with Huawei to Expand the Ecological Circle of Friends
The core functions of future conference rooms will be interconnection and ecological construction. In the foreseeable future, cloud-based video solutions will become an inseparable part of people's work and life. Recently, Horion Interactive Flat Panel passed the Hardware Ecological Certification of Huawei Cloud Conference, and formally reached cooperation agreement with Huawei Cloud Conference in the field of software and hardware cloud platform, providing customers with smart conference room solutions for new conference rooms and upgrading traditional conference rooms.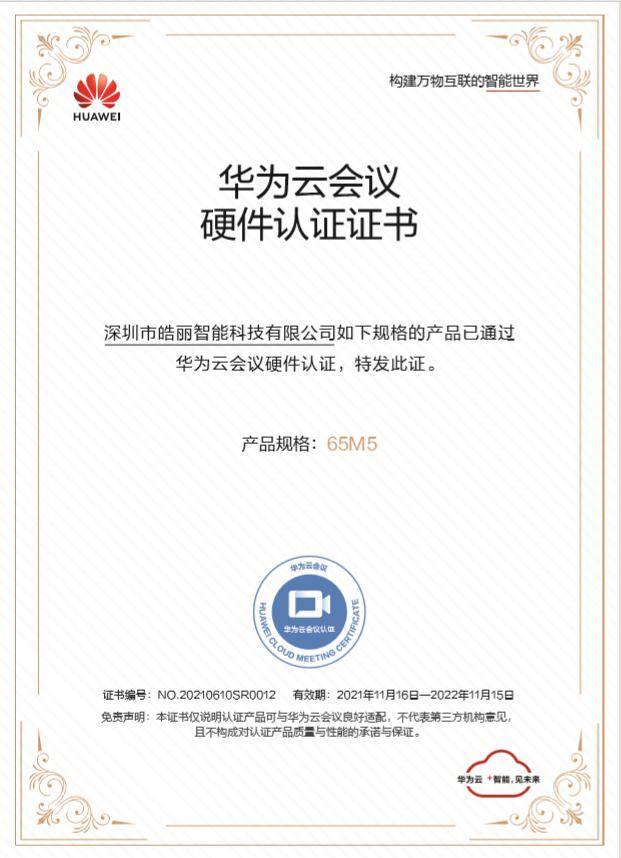 Full Scene Smart Conference Room Solution
The interconnection of Horion Smart Interactive Flat Panel and Huawei Cloud Conference realizes the convenient and efficient video conference, content sharing, whiteboard, screen projection and other functions, and adapts to large/medium/small conference rooms, and conference rooms with various functions, such as manager's room/VIP room, administrative conference room and lecture hall. All kinds of conference scenes can be perfectly integrated.
Professional Cloud Conference Achieves More Efficient Cloud Collaboration
Huawei Cloud Conference is applied on Horion Interactive Flat Panel. With various ways of interactive collaboration, efficient conferences can be easily held.
01 High definition and smooth display
4K document/video sharing, with clearer contents and more delicate colors.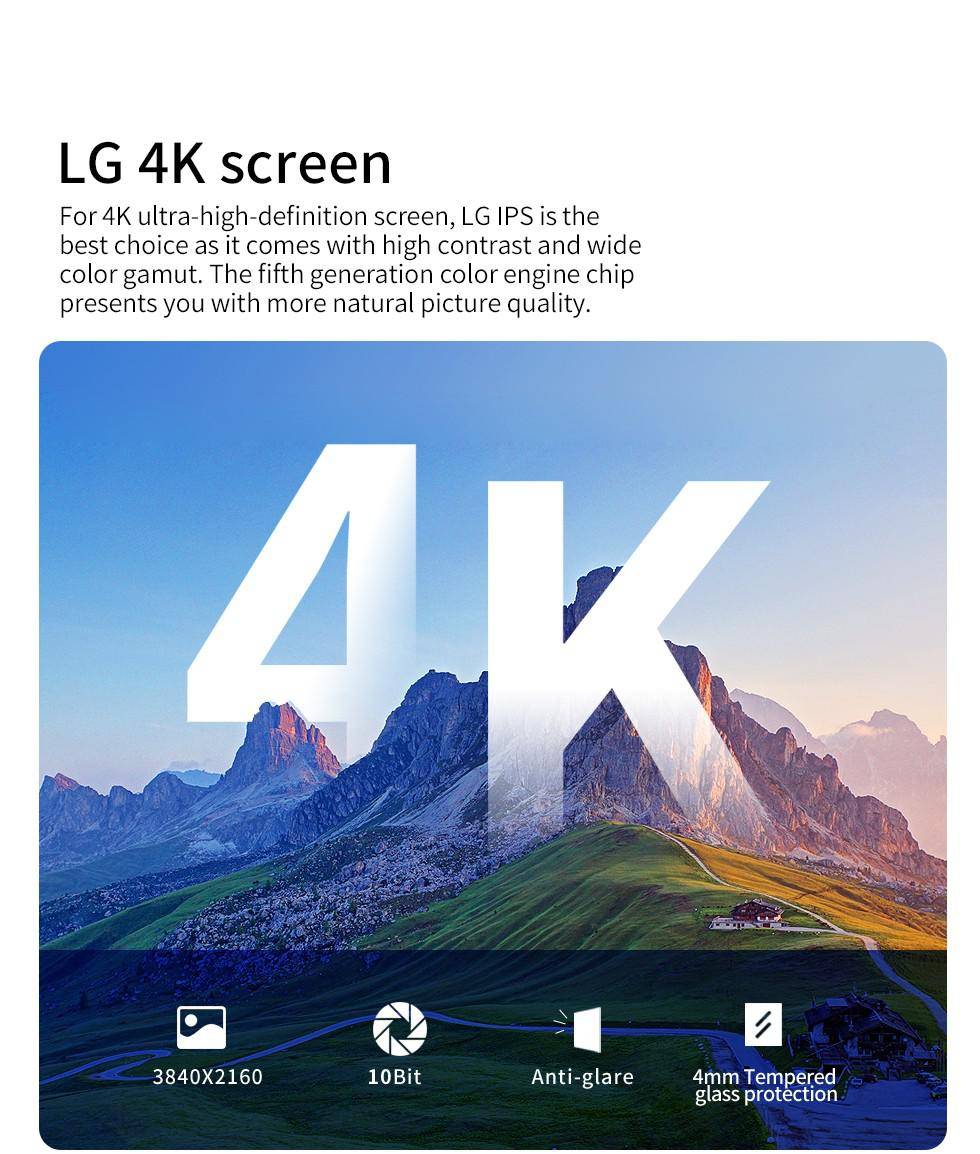 02 Wireless screen projection
The screen projection can be made by touching, inputting the screen projection code and connecting the screen projector.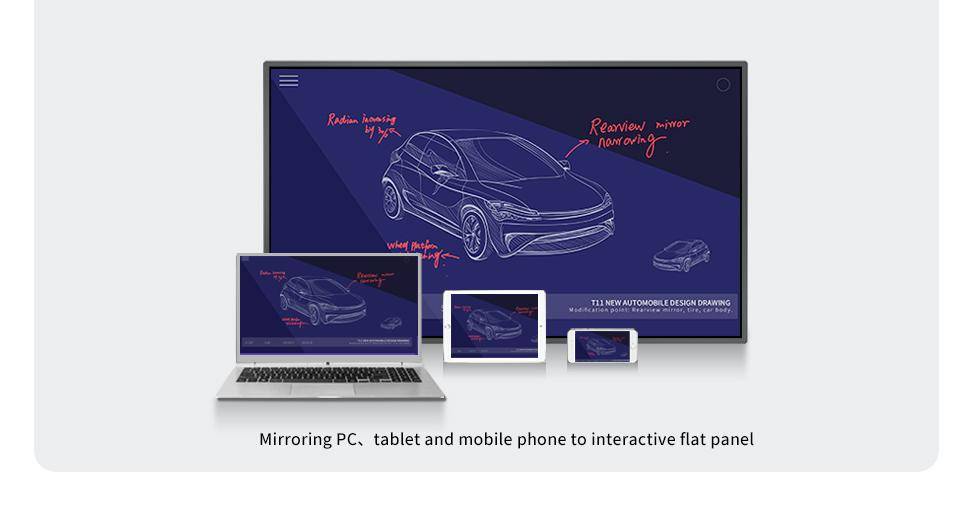 03 Whiteboard annotation
Multi-person interaction and collaboration realize two-way real-time data collaboration.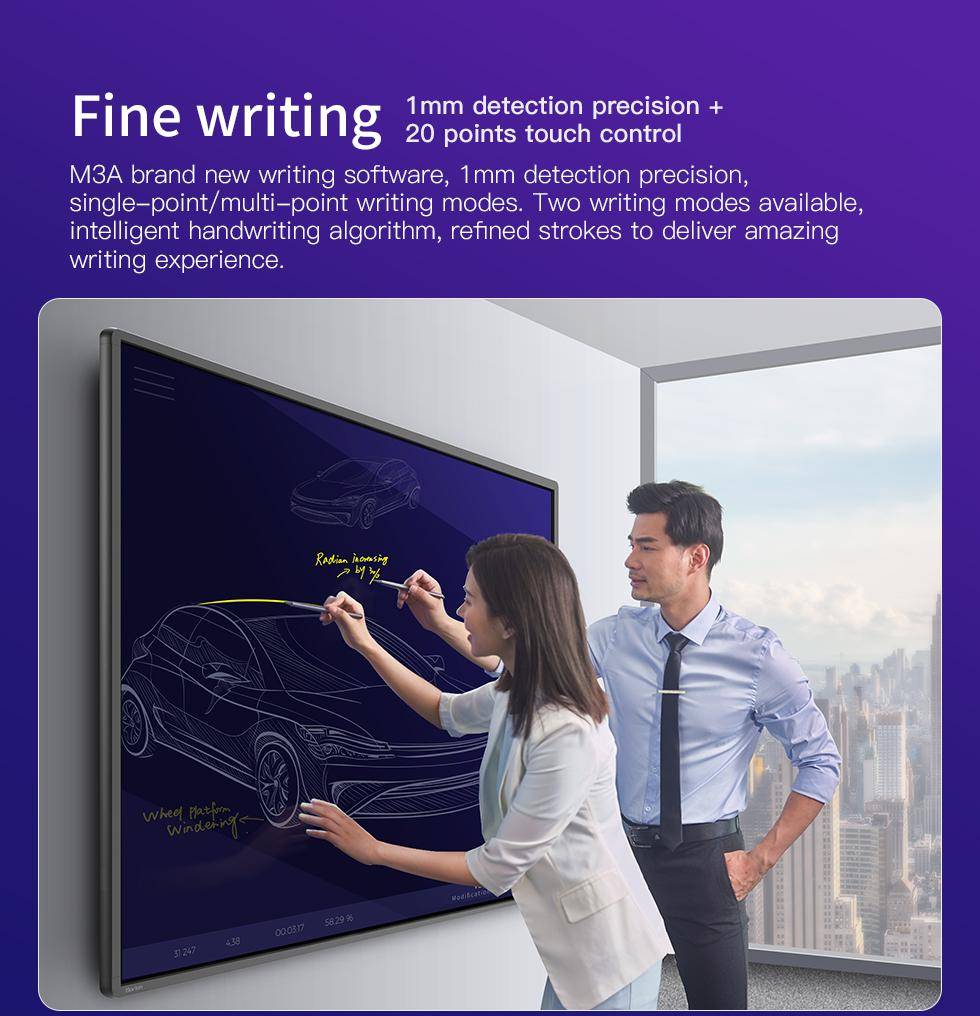 04 Code scanning
It supports data saving and sharing and multi-terminal synchronization of minutes by code scanning.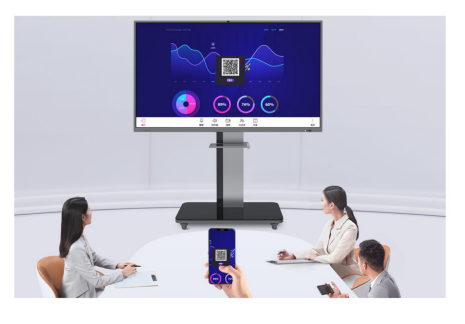 Horion has been striving for developing the linkage with office ecology and establishing a conference room solution integrating software and hardware. In addition to the cooperation with Huawei Cloud Conference, Tencent Cloud Conference, DingTalk Cloud Conference, Horion Interactive Flat Panel is trying to establish ecological cooperation with software partners, enrich applications and bring the open ecology to a higher level.